How This Down-To-Earth Blogger Built A Community Using Authentic Giveaways
Last updated on September 22nd, 2021 at 08:54 pm
Laura Kuziomko-Sproull is a down-to-earth blogger who runs monthly giveaways to grow her readership, deepen the connection with her audience and build a thriving blog community that keeps coming back.
In turn, she enjoys passive income through the premium ad network, Mediavine, and ongoing affiliate commissions on Amazon.
Laura is a long-time SweepWidget customer who has generously agreed to share her secrets for running relevant, authentic contests to grow your blog.
Enjoy this mini masterclass on tailoring the perfect giveaway campaigns for your website audience from someone who's doing it.
About Laura Kuziomko-Sproull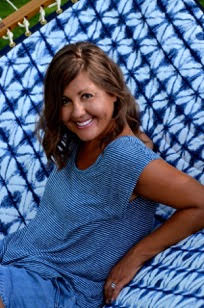 Laura is the creator behind Raise Your Garden, a home and gardening blog.
She shares tips on gardening, raising a family to connect with nature, cottage life, and everything in between.
Laura has run hundreds of giveaways. And through continual testing (including many failures), she has perfected her process for the best results.
Below is a snapshot of Laura's audience and giveaway goals.
Target audience
Raise Your Garden attracts women in their 30s to 60s, primarily based in the US, interested in gardening, DIY, and homesteading.
Marketing strategies
Laura uses three marketing strategies to grow her website traffic:
Organic Google search
Social media, including Pinterest, Facebook, and Instagram
Email newsletter
The giveaway goal
Like many lifestyle blogs, Laura's business model is predicated on traffic and followers. Thus her focus with giveaway marketing is to grow her email list, social media presence and reward loyal readers who make Raise Your Garden a success.
By increasing her audience size, Laura nets a greater profit for every contest she runs.
How Laura crafts her giveaways for maximum engagement
There are five pillars to any successful giveaway, including the prize, length, entry methods, design, and copywriting.
Let's look at how Laura has approached each element.
1. Prize
Choosing a prize that excites your readership is the most critical decision you'll make for your contest.
The best prizes are relevant to your brand and have a high perceived value to your participants.
Raise Your Garden garners interest from, you guessed it…aspiring and experienced gardeners. So Laura selects her prizes accordingly.
Below are the prizes for the last five giveaways on Raise Your Garden:
A boot tray valued at $279.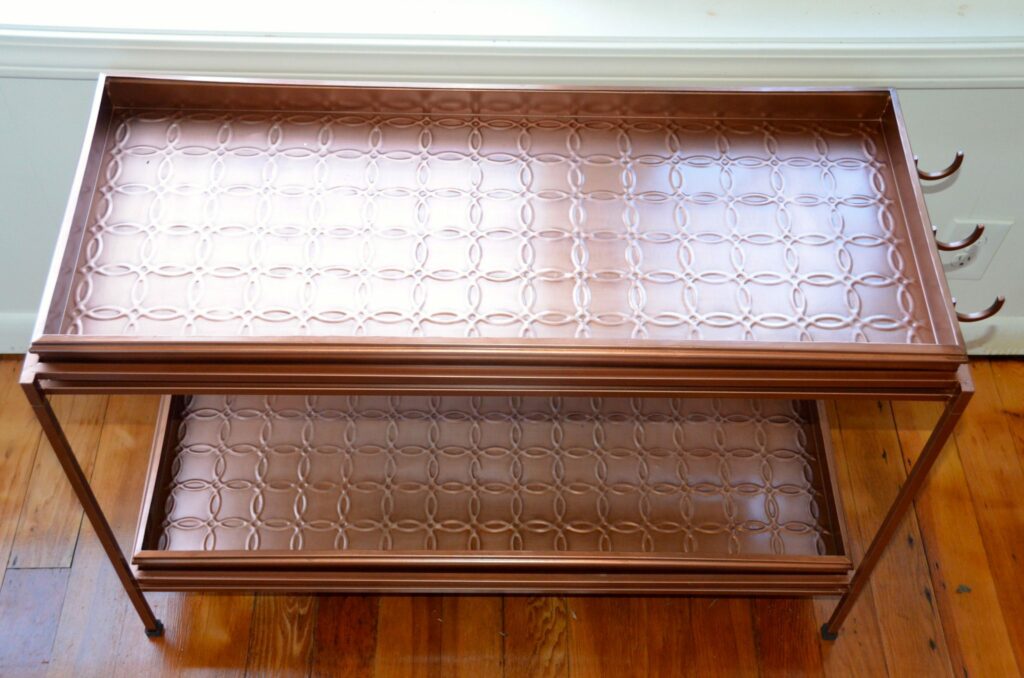 Palm torches valued at $368.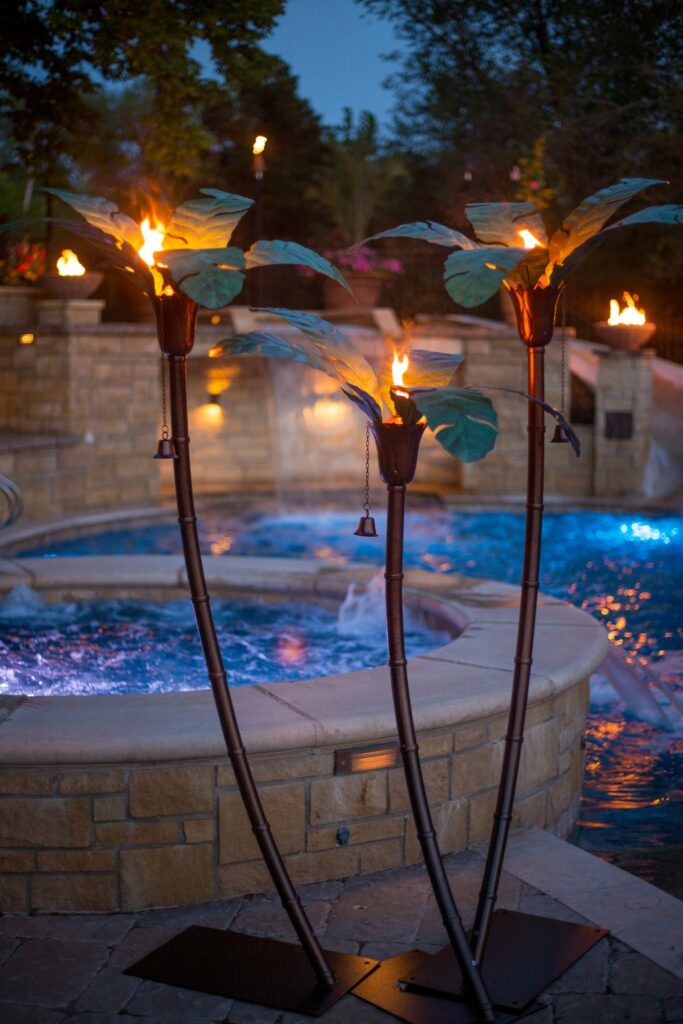 Outdoor furniture set valued at $900.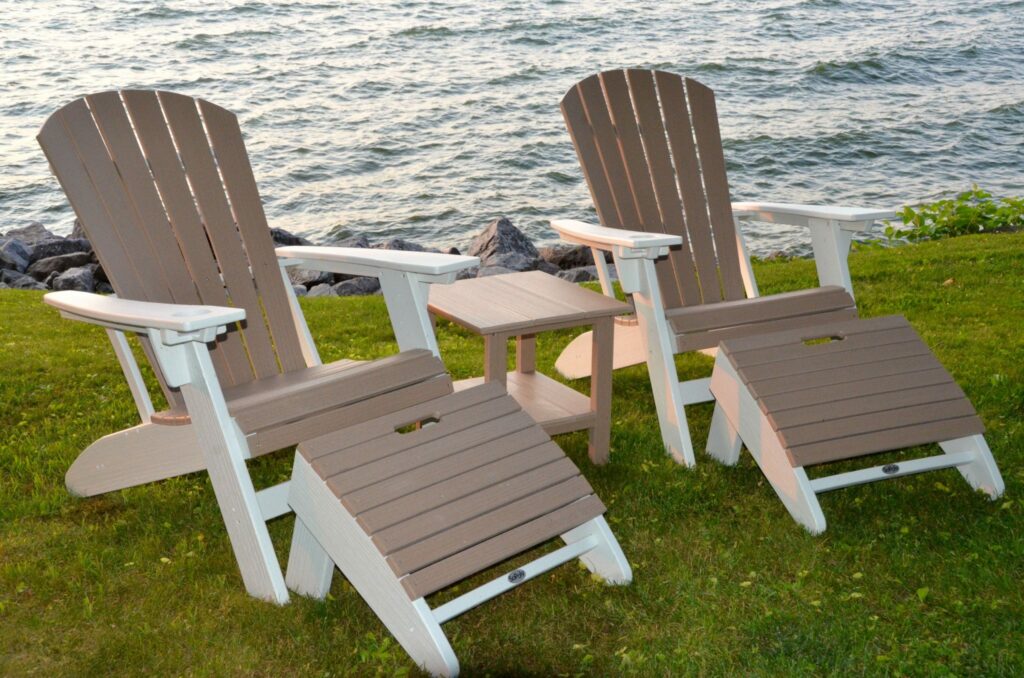 Rose succulent trio valued at $150.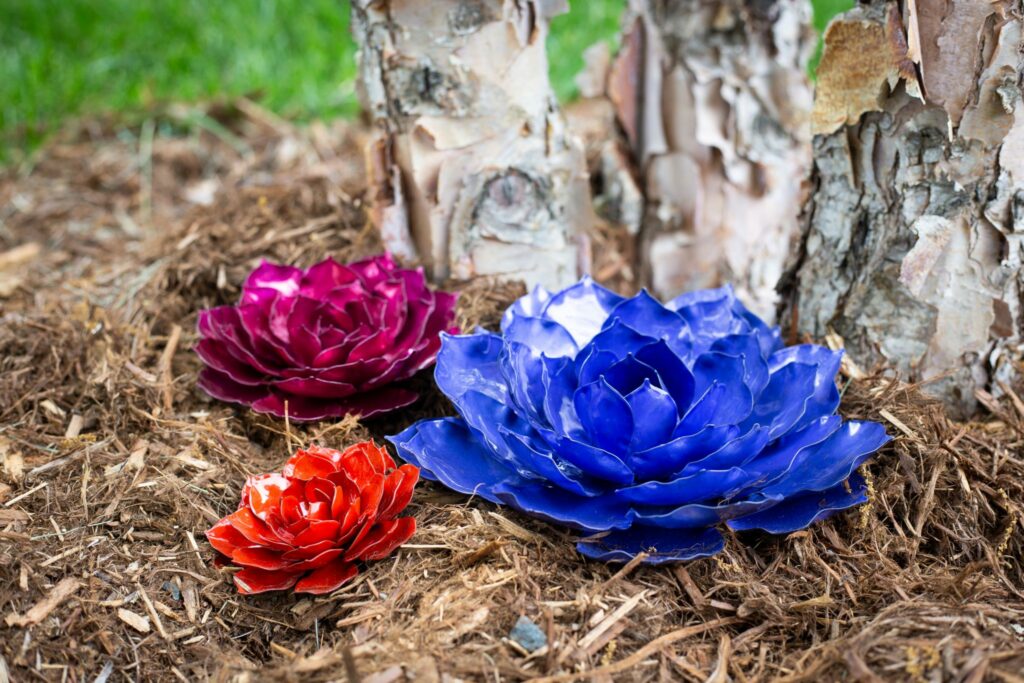 Coneflower solar lights valued at $180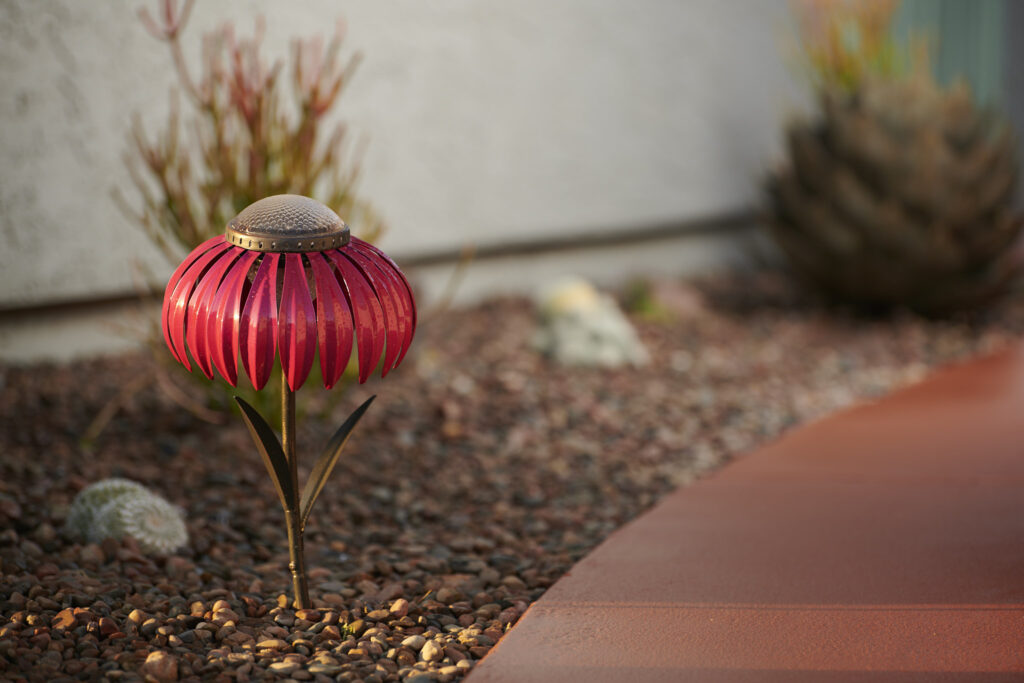 The value of prizes ranges between $150 and $900. But more importantly, each award is carefully considered for Laura's garden-curious audience—which is why she gets so much interest.
Laura likes to offer multiple prizes for each giveaway to give contestants a higher chance of winning something.
2. Length
Choosing the optimum length for your giveaway is a vital consideration.
Too long, and you remove the sense of urgency, or worse, your audience might forget about your giveaway altogether. Too short, and you may not give yourself enough time to build up buzz and activity.
The ideal length for your giveaway depends on:
The perceived value of your prize
The patience of your audience
For example, SweepWidget power user Greg The Gameaholic collects thousands of entries over 3-4 months. He can get away with it because he's giving away expensive gaming consoles, which his audience is prepared to wait for.
For Raise Your Garden, the sweet spot is 3-4 weeks. This gives Laura's readers, even those on "garden time," a chance to enter without dragging out the campaign.
3. Entry methods
The type of entry methods you add to your giveaway depends on your campaign objectives.
Laura's focus is to grow her audience on her blog, newsletter, and social media while also increasing engagement—therefore, her entry methods reflected her goals.
Let's briefly dissect one of Laura's giveaways.

1 point for entering the giveaway. Set up a login by entering your full name and email.
5 points for subscribing to the Raise Your Garden Newsletter. This is a mandatory entry before unlocking others. Simply hit confirm to enter through SweepWidget. This is a fantastic tactic for site owners wanting to build their email list.
5 points to like and share the giveaway on Facebook timeline. It's impressive to see how much interest this action creates so much activity on Facebook. Just look at all the comments and engagement.

5 points to follow Raise Your Garden on Pinterest. Click on the profile link directly from the widget.
5 points to follow Raise Your Garden on Instagram. Again, click over to the profile using the link in the widget.
5 points to leave a comment on a specific blog post. Laura has targeted two posts in this giveaway.
5 points for entering secret code. Laura places the secret code at the end of a random blog post. This action aims to increase dwell time through the average number of pages visited per user. Average clicks/actions per visitor are SEO's ranking signals and indicate to Google that your blog is an authority. It's also a bit of fun for users to "hunt" for the code.
5 points for referring a friend. Copy and paste the link provided and send it to a friend.
5 points for checking out Raise Your Garden on Amazon. This action is to drive more affiliates opportunities.
Laura may slightly tweak her entry methods depending on what posts she's trying to promote and where she wants more engagement. But she generally followers the same format for all her contests.
4. Design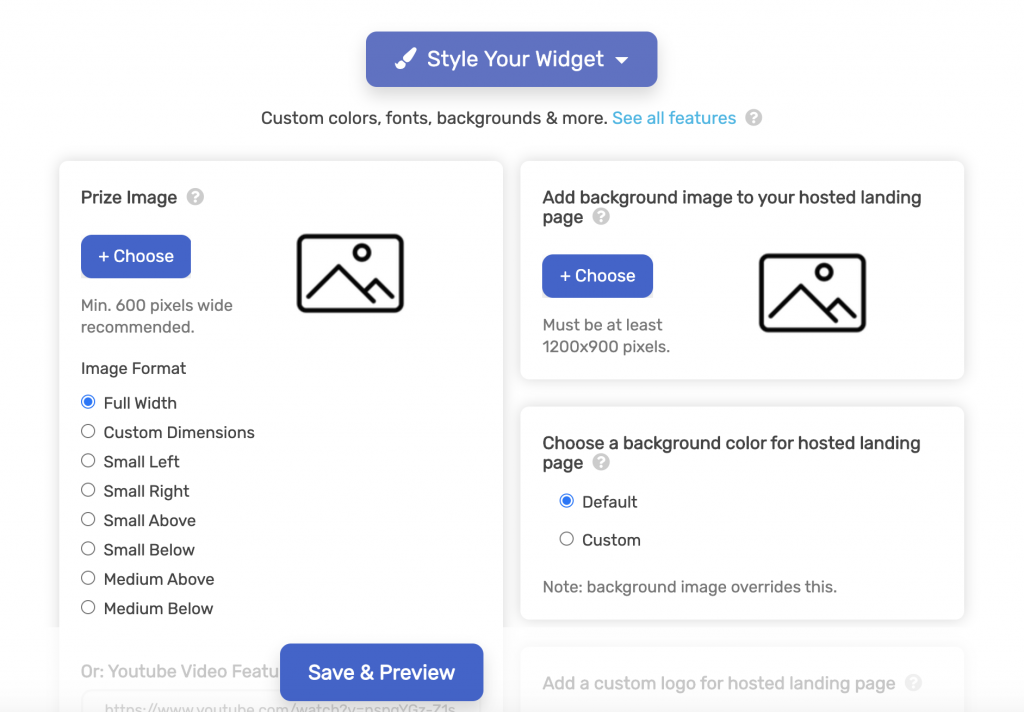 Laura uses SweepWidgets' hosted form, which she embeds onto her blog posts. The form includes:
Number of entries
A countdown
Hero image/video
Headline
Description
Share link call to action
Entry methods
Rules
This simple design includes all of the information an entrant needs to participate in a giveaway.
5. Copywriting and visuals
Effective copywriting will take your giveaway to the next level. However, copywriting isn't just the words you write. It's also any media you add to persuade and enchant your followers to participate.
Laura keeps her copy concise. Her giveaway title, for instance, merely describes the prize.
As all of Laura's giveaways are over $100, she always includes the value of the prize in the title to make it more enticing.
A picture is worth a thousand words.
Laura understands this and makes an effort to take original photos of her prizes. She's found that the color of her images affects participation rates.
"I always keep my pictures light and bright and tempt the readers, so they are more likely to enter and click on emails."
Laura gets creative with her visuals. For instance, sometimes she includes before and after photos to show the benefits of the prizes.
Marketing strategies for the giveaway
Laura is an established blogger and gets most of her traffic from SEO, social media, and her email list.
Laura promotes her giveaways by creating a new blog post for each campaign, converting a portion of her traffic into contestants.
She also shares the giveaway (once) on each of her social media channels to "prime the pump" and build momentum.
As users can get extra points for sharing the giveaway, Laura benefits from viral referrals—reaching new users outside her standard traffic sources.
It's also worth noting that Laura isn't running any paid ads for Raise Your Garden.
Results
From running monthly giveaways, Laura has seen a significant increase in email subscribers and social media followers, especially on Pinterest.
Raise Your Garden has also seen higher average CPMs for in-content ads and improved conversions for Amazon affiliate sales by reaching more people.f
Furthermore, Laura's readers look forward to Raise Your Garden giveaways and have come to trust the quality of her prizes–which has undoubtedly enhanced the overall brand.
Key takeaways and learnings
We asked Laura for her best tips for running a successful giveaway. Here are her responses.
Tip 1 – Keep your entry methods simple
Laura has learned over time not to make entries too complicated.
"If there are too many ways to enter, people just give up and won't enter at all."
As a rule of thumb, Laura tries to keep entries to under 7 actions. This gets the best results. The campaigns tend to flop when she goes over 10 entry methods.
Tip 2 – Make it colorful
Laura recommends that you always add an image to your giveaway widget.
"To some extent, I think we are all visual learners, and it helps readers connect to the product."
Laura has attributed increased email sign-up rates to colorful imagery highlighting her gifts.
Tip 3 – Have dedicated blog posts for giveaways
The Raise The Yard readership has come to expect fantastic giveaways from Laura. Much of this success comes back to how Laura seamlessly incorporates giveaways into her blog.
Here's what her blogging strategy looks like:
Publish a dedicated blog post for each giveaway highlighting the features and benefits of the prizes, including any personal experiences with the product.
Add visual media to the blog. Laura will often find a YouTube video that provides a product overview of the prize and embeds the video in the article.
Create a category page for your giveaway posts and link it in your navigation menu to draw more attention to your contests.

Tip 4 – Maintain a history of your giveaways
Whether you're running a giveaway on your website or another platform, it's best practice to maintain a history of your giveaways.
In other words, don't delete your giveaways from your feed after it has finished.
For example, Laura keeps all of the blog posts in her giveaway feed so that any new visitor can go back and see previous campaigns.
As you scroll through Laura's posts, you'll notice that she will state whether the giveaway is open for entrants or whether it's closed (next to the article title).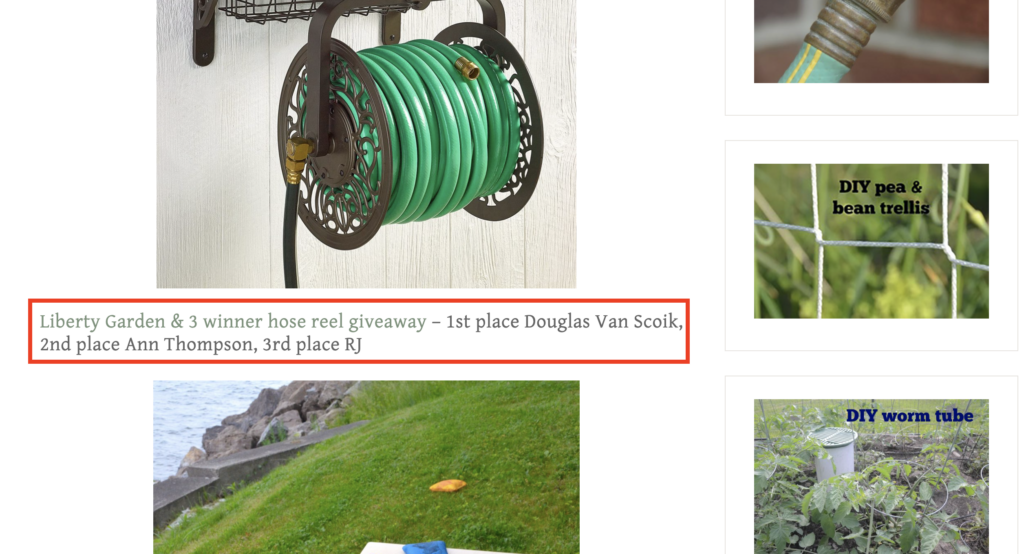 Laura adds a personal touch by including the names of the winners in the blog title. This is brilliant.
Sometimes, readers question the validity of giveaways and wonder if contestants actually receive their rewards.
Including the winner's names in the posts and maintaining a complete history of giveaways adds trust to your brand and will likely increase the number of participants for future campaigns.
Laura's secret weapon for running killer giveaways
Laura has attributed much of her success in contest marketing to leveraging the powerful features of SweepWidget.
All Laura has to do is copy and paste the shortcode into her blog posts. And bang. The widget provides an organized method for Laura's readers to enter contests.
SweepWidget also gives participants reassurance that their entries are always accurately counted so they always have a fair chance to win.
Laura especially loves how SweepWidget allows her to collect email addresses in a non-offensive way.
As the Raise Your Garden contest prizes are often tools or furniture, postage fees can add up—especially for international freight. So Laura uses SweepWidgets' geo-targeting capabilities to only target IP addresses in the US.
Lastly, Laura feels she's in good hands with SweepWidgets' fast and helpful support, which is critical when you need technical help partway through a giveaway.
"The response time is always so prompt and efficient. I usually never wait more than 24 hours for a response".
Are you ready to run successful monthly contests that your readers love?
It has been impressive to see how Laura has made giveaways a regular growth channel in her business. Not only does she generate more revenue through contests, but she's also growing a community around her brand as a result.
We're proud to support websites like Raise Your Garden and watch them adapt SweepWidget for whatever is needed.
We offer a free account so you can start using the features outlined in this case study to grow your brand.
If you have any questions about this post or running a successful online contest in general, share your thoughts in the comments below.
Create a giveaway using SweepWidget today!