With this feature, you can restrict users based on the country they are located in (ip address detection is used).
First, tick the Restrict entries by country checkbox.

Next, you must select which countries are allowed. Let's say you only allow United States and Canada.

Then, let's say a user from the United Kingdom tries to enter. They won't be given the option to enter and will receive this message: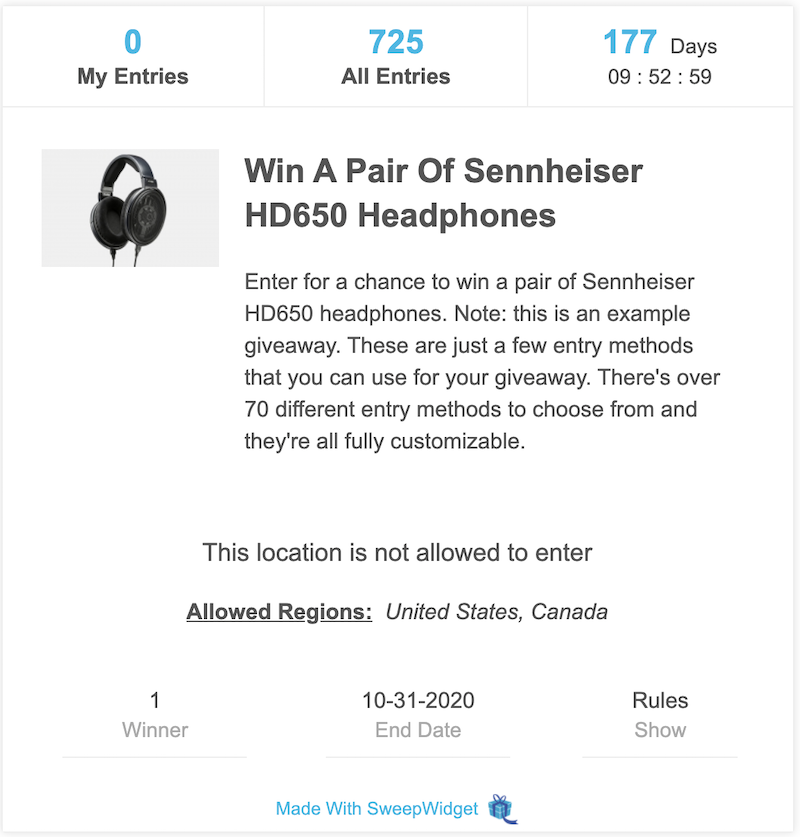 This is a good option is you have a giveaway that is only accepting entries from a certain country.