Download SweepWidget's plugin on WordPress.org!
In this article, we are going to learn how to embed a giveaway into your WordPress site.
First, download the official SweepWidget WordPress plugin and activated it.
Once you're logged into your SweepWidget account, click the New Giveaway button at the top of your account or from the left nav menu.

After you have created your giveaway you can copy the WordPress short code as seen below.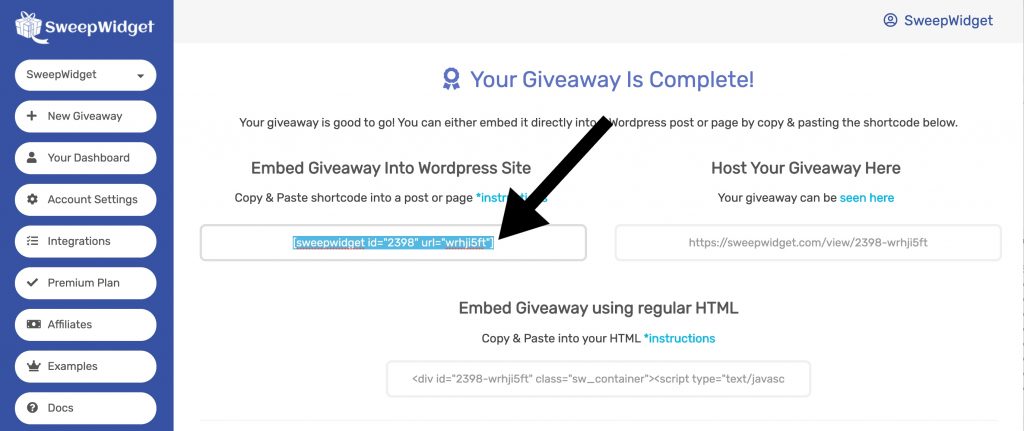 Or, you can copy the short code within your account homepage. Simply click Embed into your WordPress site, then copy the short code.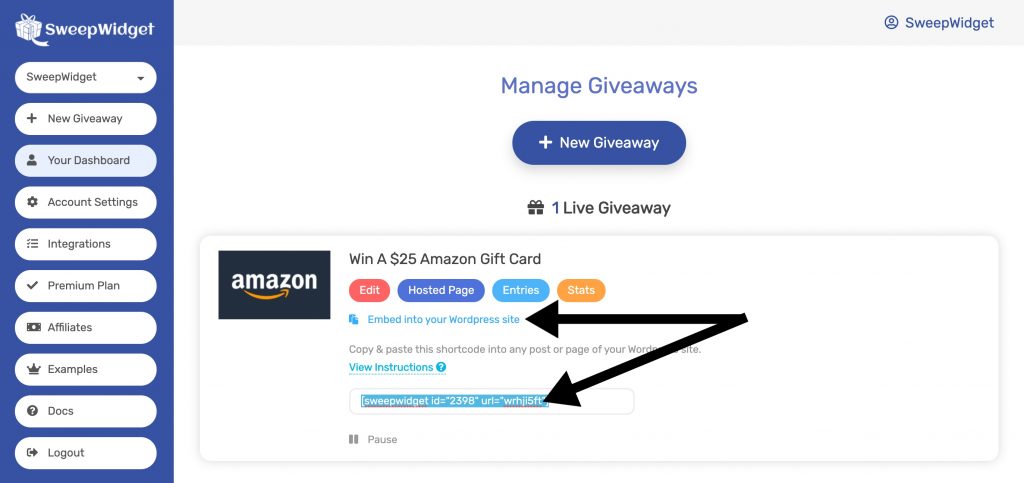 You can now paste this short code directly into any WordPress post or page.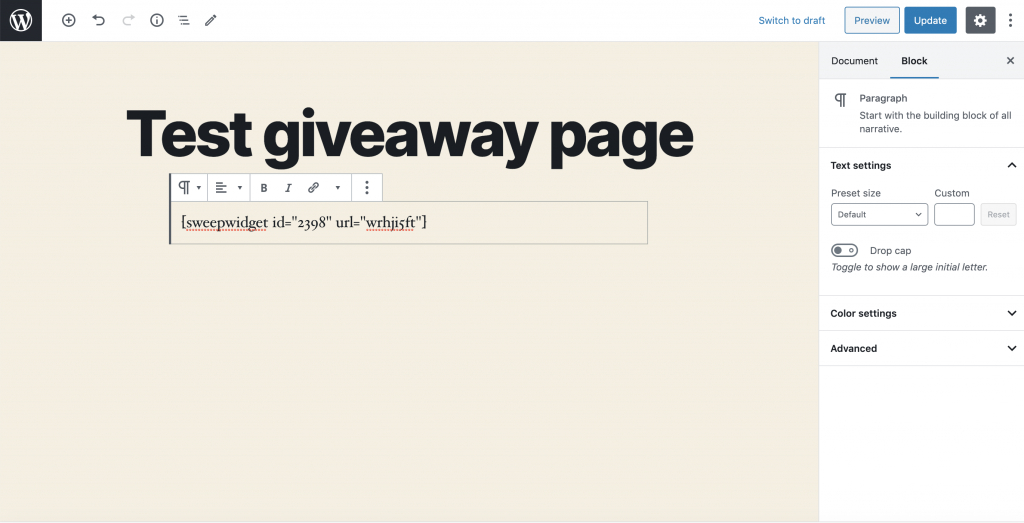 The giveaway can now be seen on your live WordPress site.