In this article we will learn how to duplicate an existing SweepWidget giveaway.
First login to your SweepWidget account and click + New Giveaway.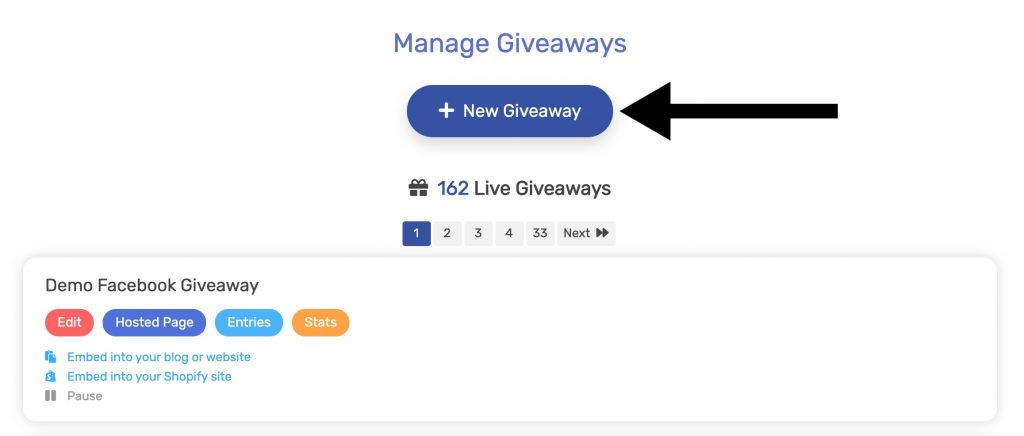 Next, click the Duplicate Previous Giveaway link.

Lastly, select the giveaway you want to duplicate.

After that, your giveaway will be duplicated and you can edit it as needed.