You can add a required login field where you ask users to e-sign their name. To do this, create/edit a giveaway. Then navigate to the Login Steps tab, click the + Add A Field button, then choose E-Signature.
Admin View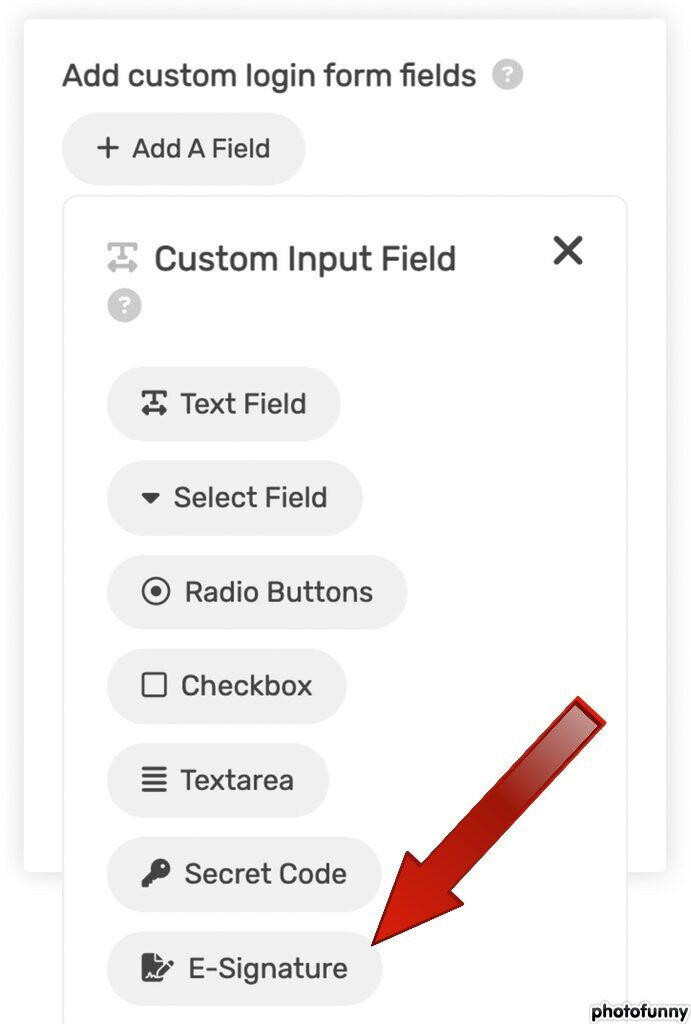 User View
When the user is entering the giveaway, they will be presented a form field where they can sign their name.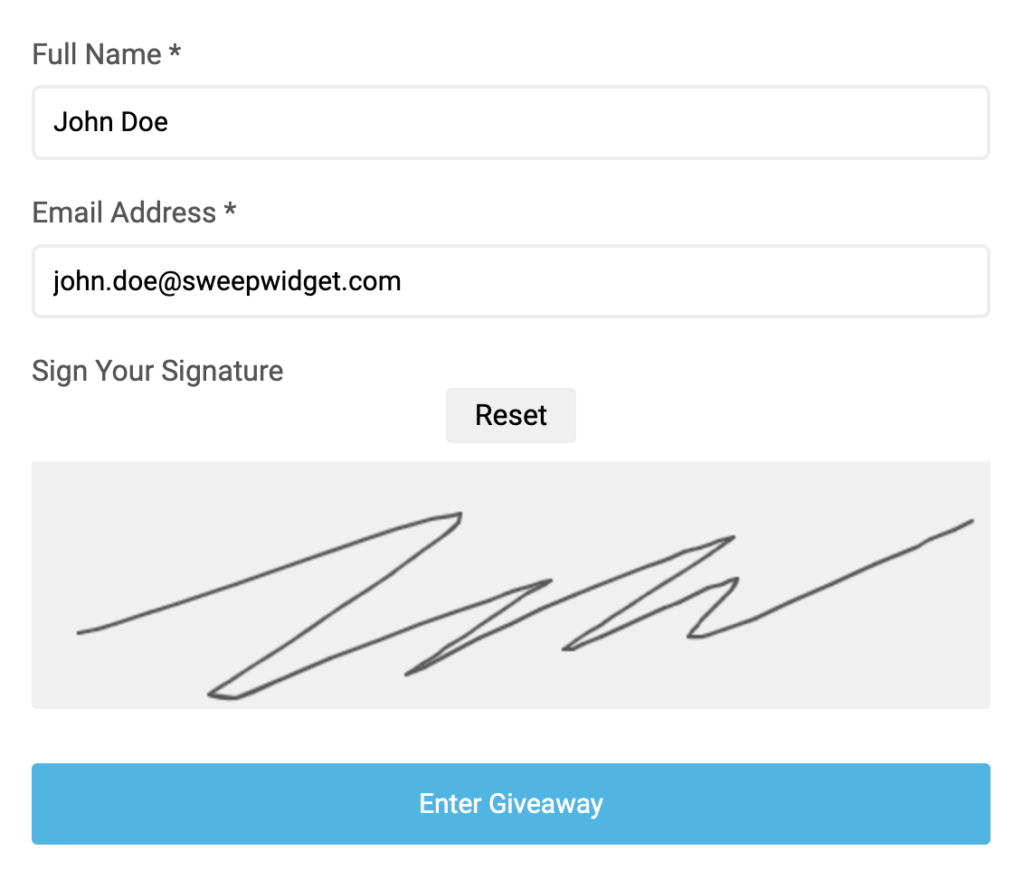 Managing the data as an admin
In the Entries section for your giveaway, you can now view and download the signature for each user. To download it, just click on the signature image and download it from there.

View A Live Demo Here