Today we're going to learn how to translate a SweepWidget giveaway into any of 103 languages. By default, we translate all of the text using Google Translate. However, we give you the power to edit every single line of text in case there are any grammatical errors. Below are step-by-step instructions on how to translate all of the text.
Step 1
First, create a new giveaway or edit an existing one. Choose the type of language you would like under Basic Information.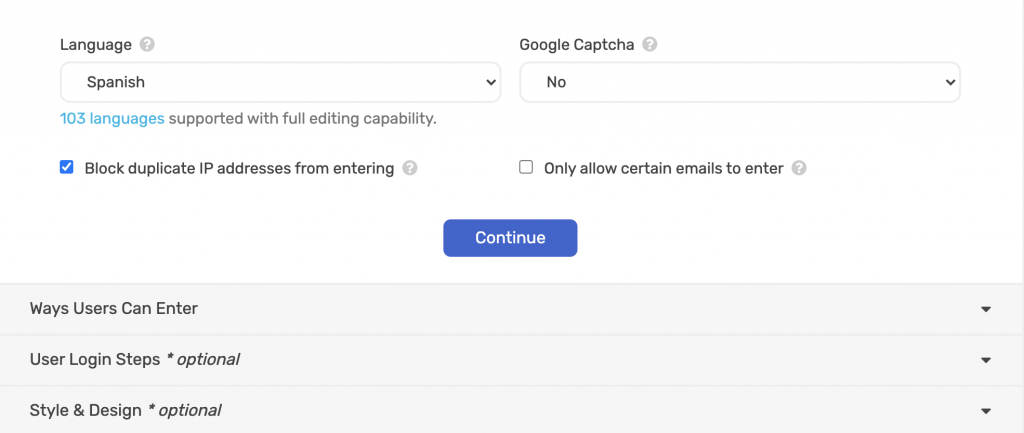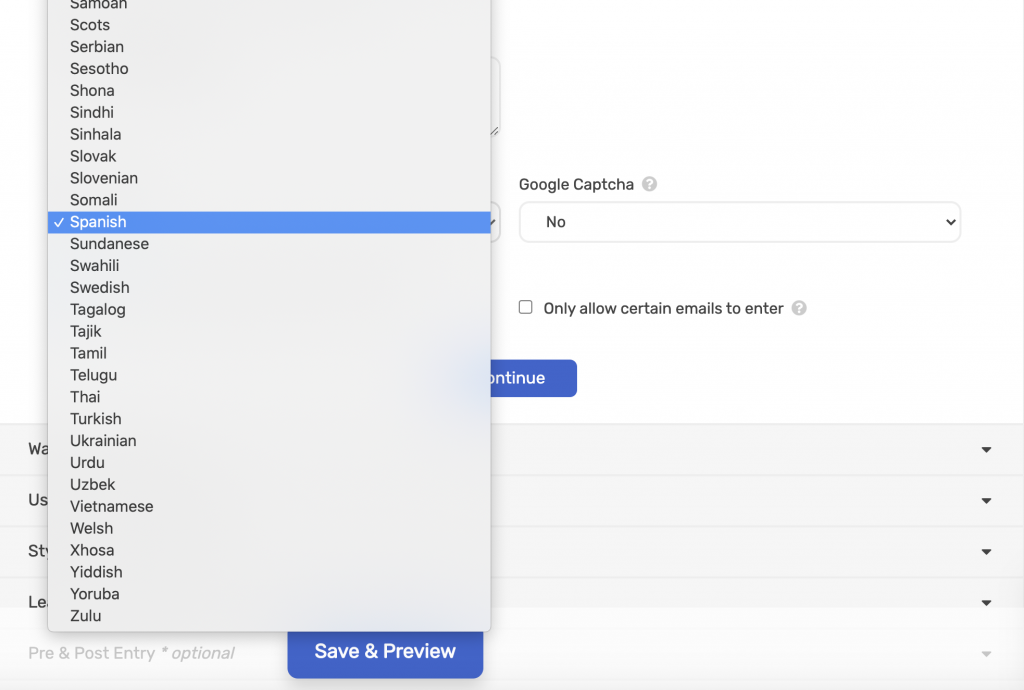 Step 2
After you have saved the information, there will be a link to edit the translations.

Step 3
Suggest translation edits for as many substrings of text as you would like. After you submit your edits, a SweepWidget admin will get notified. We will review and approve your edits within 24-48 hours and you will get notified when it's complete.