In this article, you will learn how to add a custom icon to an entry method in SweepWidget.
First, create or edit a giveaway. Next, navigate to Ways Users Can Enter > Create Your Own Entry.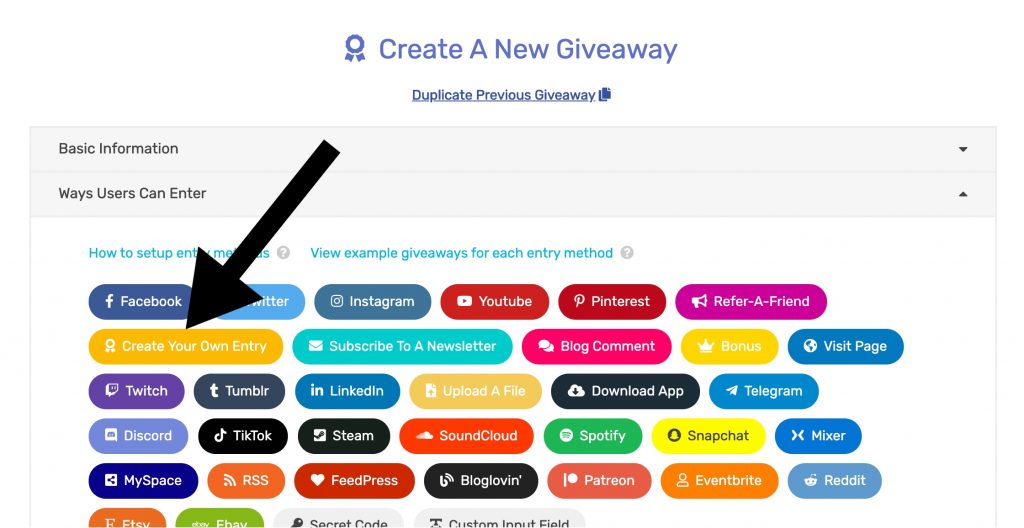 Click on any icon you like.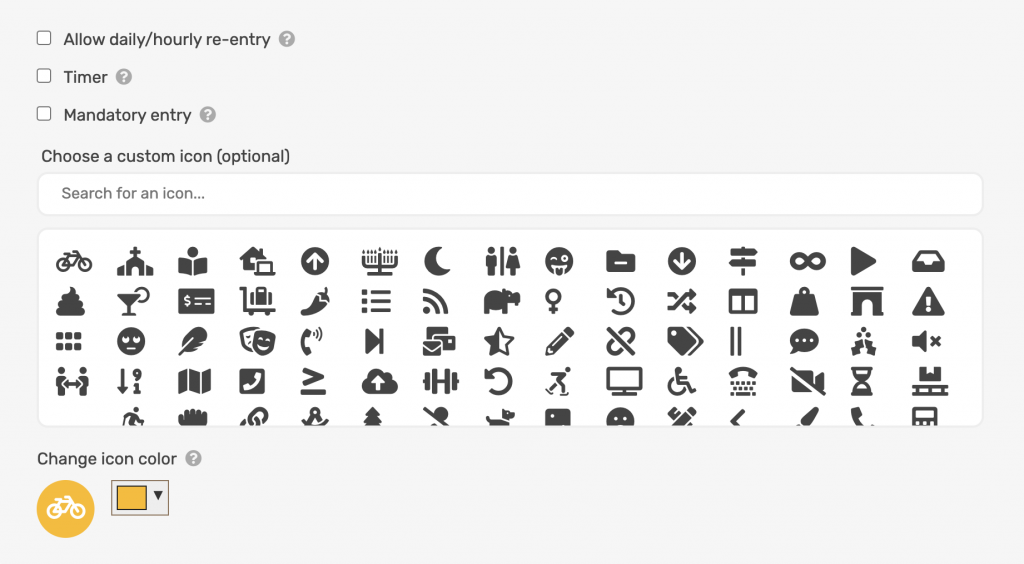 You can also search for a keyword i.e. "Facebook".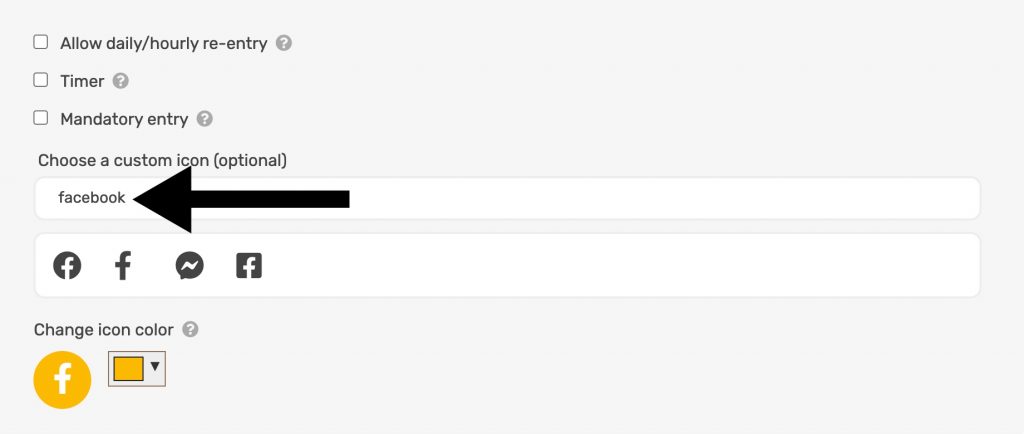 That's it!