Learn how to only allow certain emails to enter your giveaway.
Table of contents
Whitelist emails for a single giveaway
This option lets you only allow certain emails into a single giveaway. All other giveaway associated with your account will be unaffected.
Navigate to Basic Information then tick the Only allow specific emails to enter checkbox.
Next, add all of the emails that you want to allow into your giveaway (each separated by a line).
Globally whitelist emails
This option lets you only allow the same emails into ALL giveaways associated with your account.
First, navigate to your user account and click on the Integrations link in the left nav bar.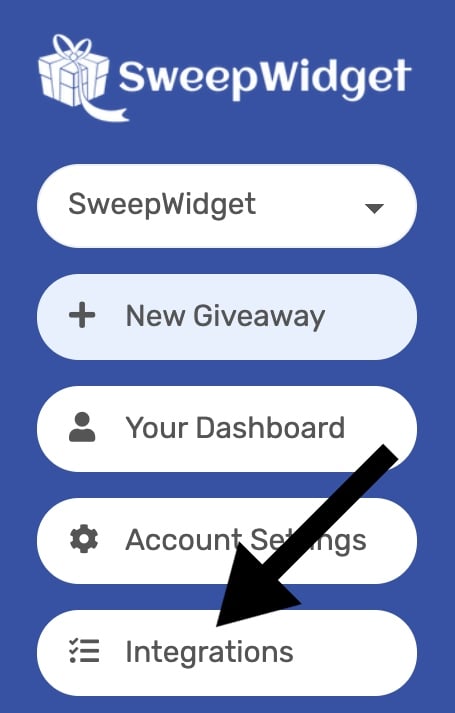 From the Integrations page, scroll down until you see Only allow specific email addresses to enter your contests (affects all of your live contests). Open this option, enter all of the emails you want to allow, and click submit.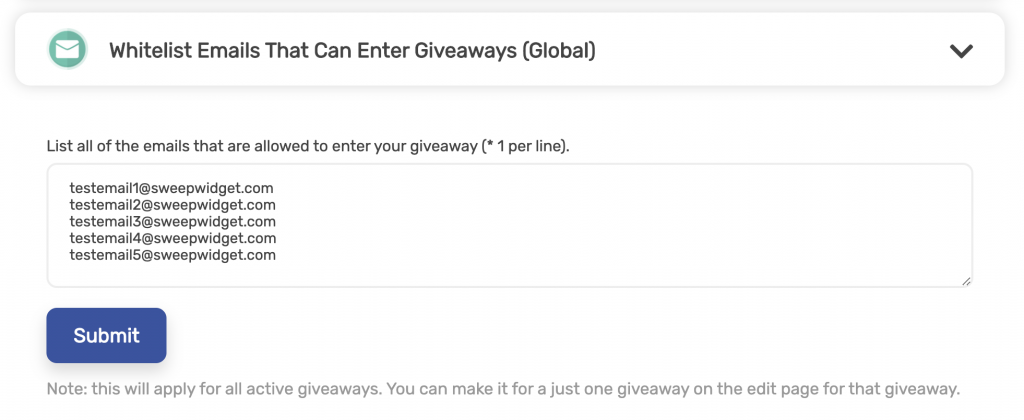 Next, create or edit a giveaway and navigate to Basic Information. Then tick the Only allow certain emails to enter checkbox.
Now you can tick the Use global list for all combined whitelisted contests instead checkbox.
Disallowed emails example
If someone enters with an email that isn't allowed, they will see the following error message: