Last Updated on by SweepWidget
This article is a simple guide to the 15+ best giveaway, sweepstakes, and contest directories online.
There is no point in running an online giveaway if you don't plan to promote it properly. While there are several techniques you can implement, one of the simplest is submitting it to an online contest directory. It's a quick and straightforward way to increase your entries, likes, followers, leads, and overall engagement.
We've compiled a list of what we consider to be the best 15+ giveaway promotion directories. It's important to know that all directories aren't built the same. Results can vary significantly from site to site.
Free VS paid?
Most of the directories have both free and paid listing options. Paid listings are typically included in a newsletter, on social media pages, and featured at the top of the directory. You will get a much higher entry count with this option. Free submissions get much less visibility, but it's still worth it if you submit to several directories.

TrueSweepstakes is a favorite amongst sweepers and also happens to have fantastic promotion options. They have a free listing service as well as paid (starting at $29.95). They get anywhere from 200 up to thousands of referrals, depending on the featured listing package that you choose. They boast having a newsletter list of 25,000 subscribers, active Facebook and Twitter pages, and a top 5 Alexa ranking amongst the sweepstakes promotion niche.

SweepGrab delivers impressive results when it comes to promoting giveaways. We have a very high Alexa ranking, a newsletter list of over 30,000 verified users, and active Facebook and Twitter pages. Because we're a premium sweepstakes directory, our basic listing fee starts at $4.00. You can then customize any additional promotions to fit your needs. You can choose to feature your sweepstakes at the top of our site, include it in multiple newsletters (this is the bread and butter for maximum results), promote it up to 10 times to our social media pages, and even do an exclusive Facebook giveaway. Promoted sweepstakes can get anywhere from a few hundred to thousands of referrals, depending on the package.

SweepsAdvantage has been around for over a decade and is one of the most prominent players in the game. They require a $10 per month subscription to post as many sweepstakes as you would like. They also have featured plans that allow you to select how many clicks you would like. It's different than most sites where you buy a feature-length without any guarantee of results. Note: you'll need to create an account to submit a giveaway.

Linda from ContestGirl has been running her site for about a decade and has one of the most active communities of sweepers online. It's a straightforward layout and gets good click-throughs for promotions. She offers a free plan as well as a $50 per week promotion. You'll be required to email her directly if you're interested in the paid promotion.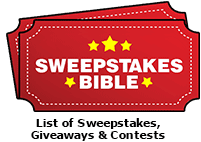 SweepstakesBible is one of the top-notch websites to find legitimate free to enter giveaways, sweepstakes, instant win games, and contests that are open to the residents of the USA and Canada. It has the lowest entrance bounce rate which means sponsors are assured get genuine entries for sweepstakes loving users. SweepstakesBible offers both free and paid promotion plans to help you reach the maximum audience in a short span of time. The Guaranteed Listing plan starts at only $20 and you can go for a priority, premium, or aggressive plan to increase traffic to your promotion. In addition, it provides a submission plan to boost up the traffic.

These guys came on to the scene and blew up very fast. They have one of the highest Alexa rankings in the sweepstakes niche at the time of this writing. There's a free submission option and a $100 paid promotion fee – which is expensive.

SweetiesSweeps has been around for close to a decade and has been a favorite amongst many sweepers. They have a free submissions option, a $25 guaranteed listing, and a $50 promotion. The promotion comes with a newsletter and a feature in the homepage carousel for a week. You'll get excellent traffic if you purchase a plan with them.

GiveawayPromote has an excellent promotion service that always delivers exceptional results. They have a free option that gives you a three-day listing. Or, the paid plans start at just $10 per week, where your giveaway will be featured on the side rail and remain active for the length of your contest. They also have additional add-ons to can choose from.

GiveawayFrenzy has free and paid listing options. They also have a service where they'll promote your giveaway to 100+ other giveaway sites, which will save you lots of time.

Did you know that Reddit has a subreddit for /giveaways and /sweepstakes (note: both of those links are different subreddits to post to on Reddit)? You'll get pretty good traffic from them, and it's free.

GiveawayBase is a paid-only promotion service starting at just $5. There's a bunch of add-ons you can choose from to customize your promotion package.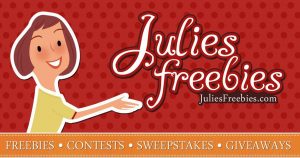 JuliesFreebies is an excellent site for coupons, freebies, and sweepstakes. They have an unbelievable Facebook page with 1.8 million likes, and it gets high engagement. Promoted posts with them get outstanding results and are worth considering.
ThePrizeFinder is for UK based sweepstakes and competitions. They have both free and paid promotion packages.
Conclusion
I hope this list helps you maximize entries into your next giveaway! Be sure to test them all and decide if you want to try out the paid packages. Please leave a comment below based on your experiences!