Follow these steps to export entries from your giveaway in a CSV file. You can export either:
All users
All entry actions
All winners
From your user account, navigate to the the Entries section of the giveaway you want.

Click either of the 3 options:
Export Users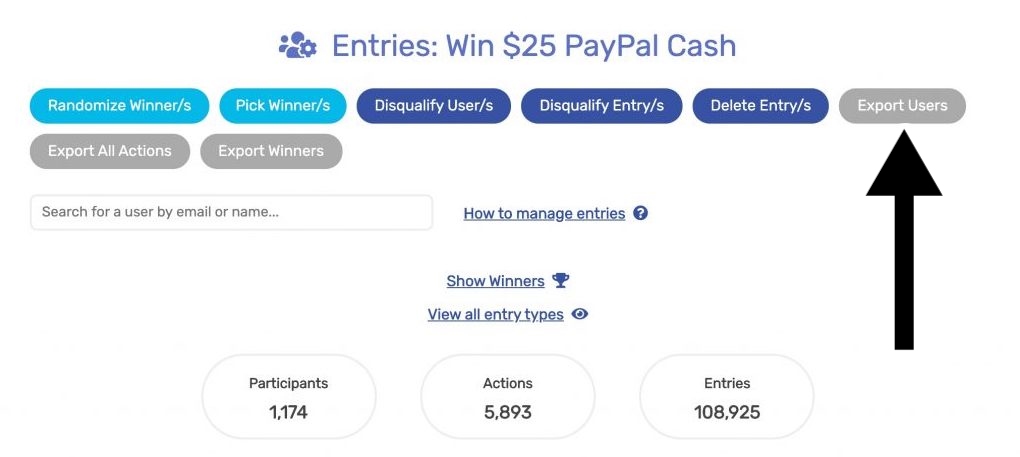 Export All Actions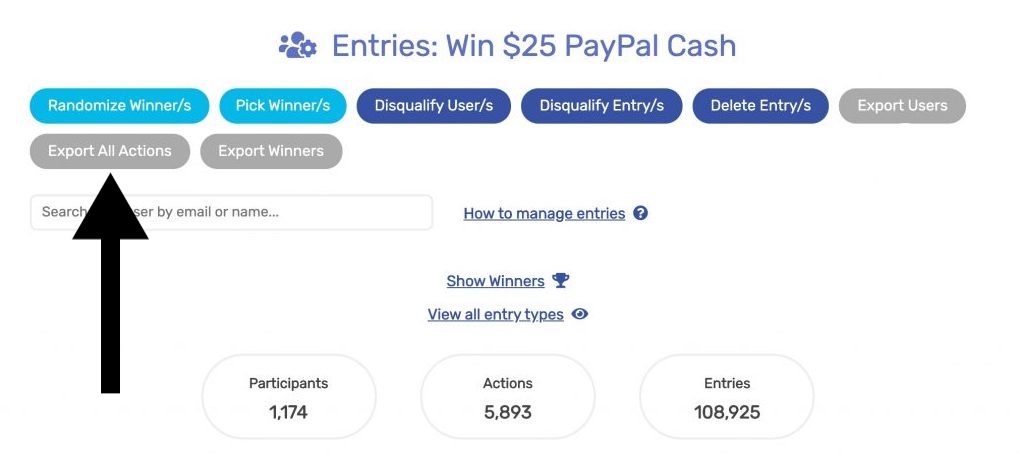 Export Winners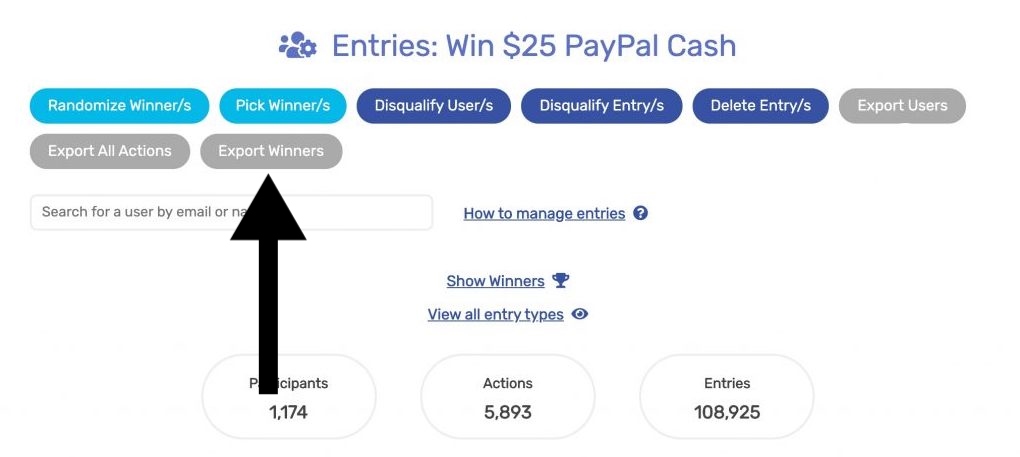 Then a CSV file will be download to your computer with all of the relevant data.