Learn how to add a leaderboard to a SweepWidget giveaway. Leaderboards are a great way to make your giveaway go viral by incentivizing users to get the most entries.
Table of contents
Setup process
Admin view
Navigate to Leaderboard, Milestones, & Instant Coupons > Add a leaderboard. Tick the Add a leaderboard checkbox.
You can add a leaderboard header, leaderboard description, and select how many leaders you want to display.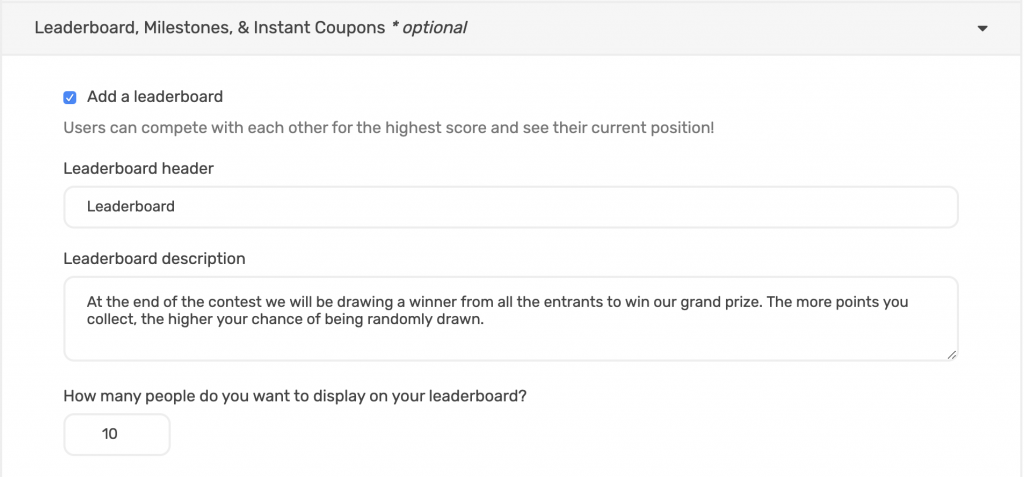 Choose how you want to display the winners

Public view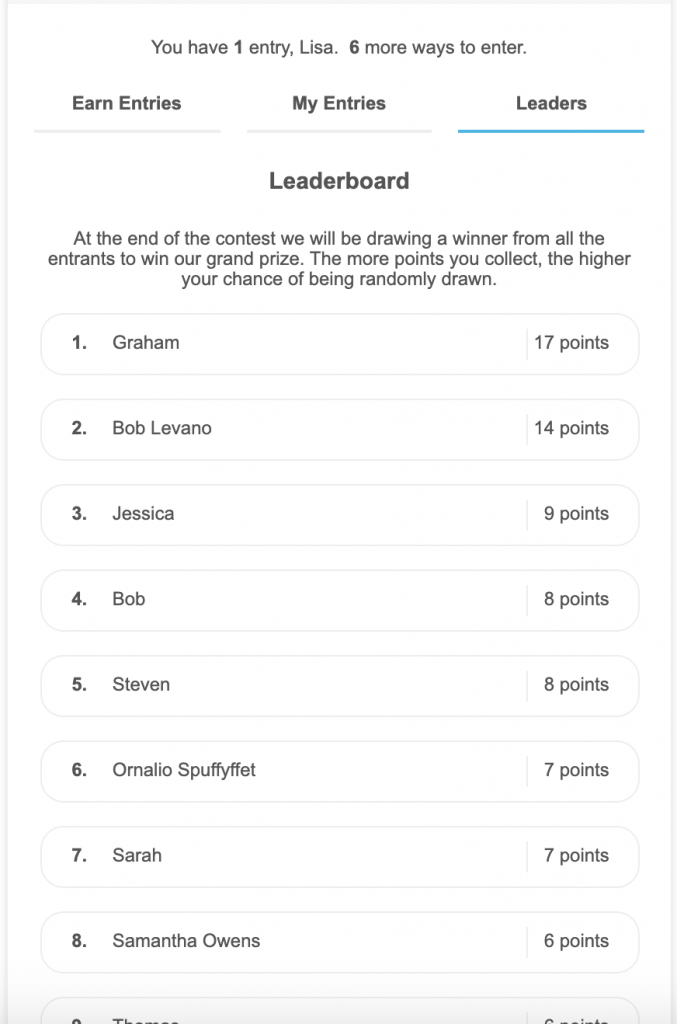 Example Leaderboard giveaway