In this article, we will learn how to upgrade your SweepWidget account.
First, log in to your SweepWidget account.
Click on either the Free Plan button or the Upgrade Plan link.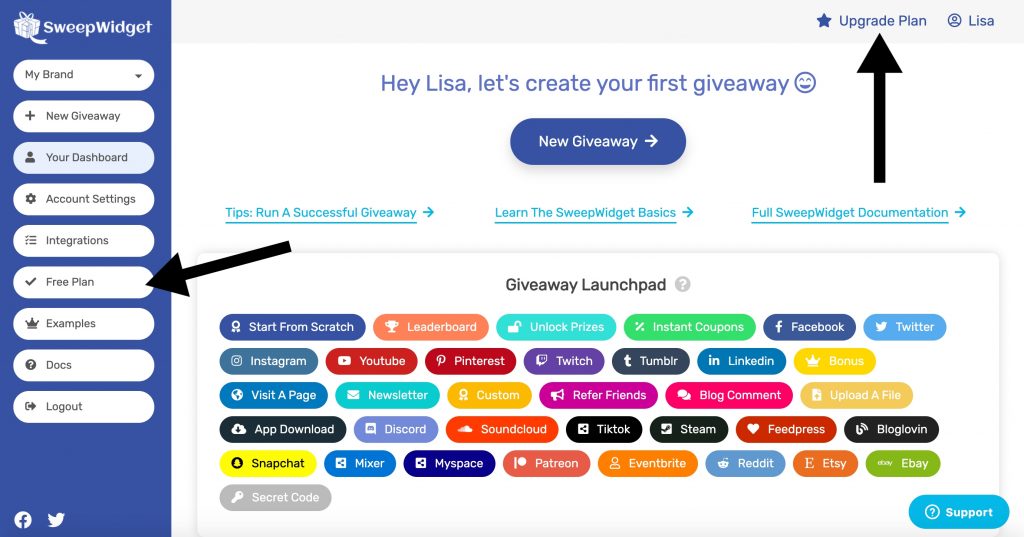 Select which plan you want. We currently offer 3 upgraded plans:

Enter the following information:
Name
Street
City
Zip Code
Credit Card #
Exp. Date
CSV #
We use Stripe.com to process payments. We never store any personal financial data.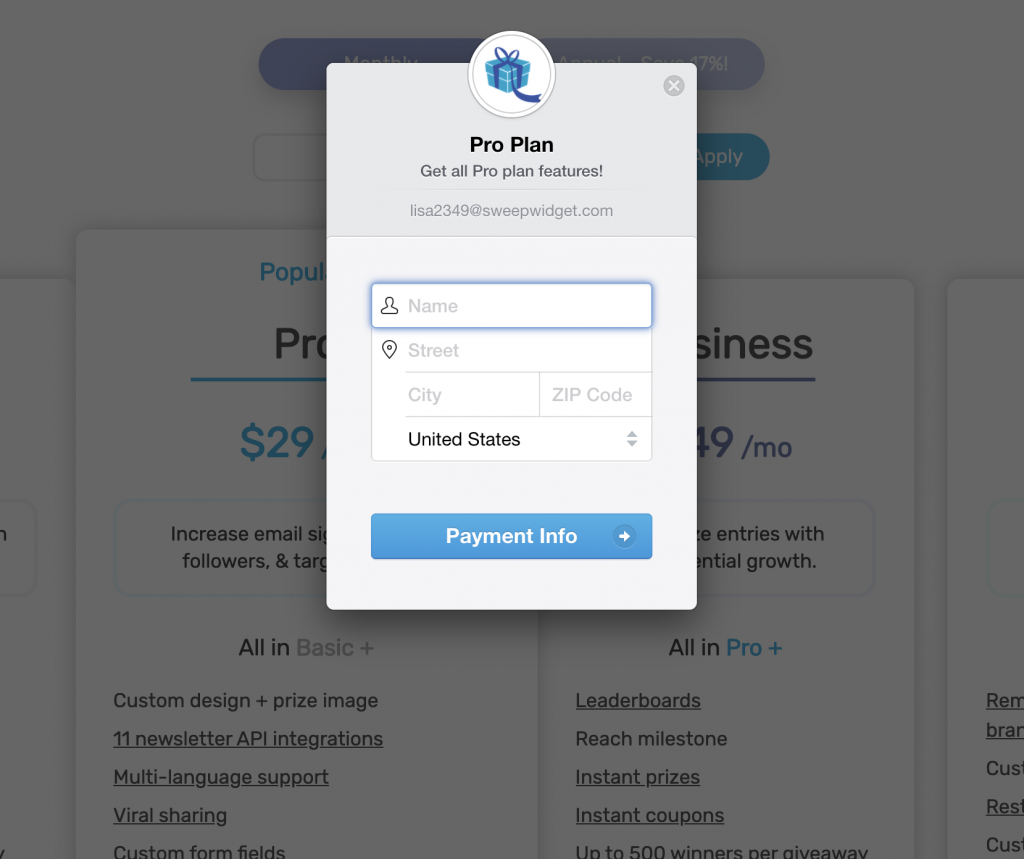 That's it! It will take about 5 seconds and your account will be upgraded to your desired plan.