In this article, we will learn how to apply a coupon code. First, log in to your SweepWidget account.
Click on either the Free Plan button or the Upgrade Plan link.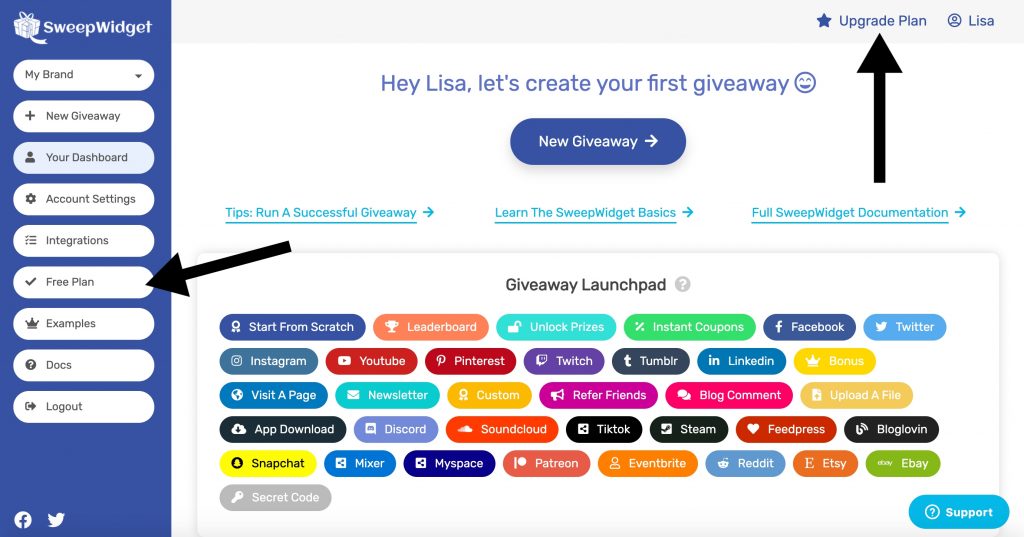 Click on the Apply A Coupon Code link.

Enter your coupon code then click the Apply button.

From there, you can proceed to upgrade your account.