In this article, we will learn how to apply a coupon code. First, log in to your SweepWidget account.
Click on either the Free Plan button or the Upgrade Plan link.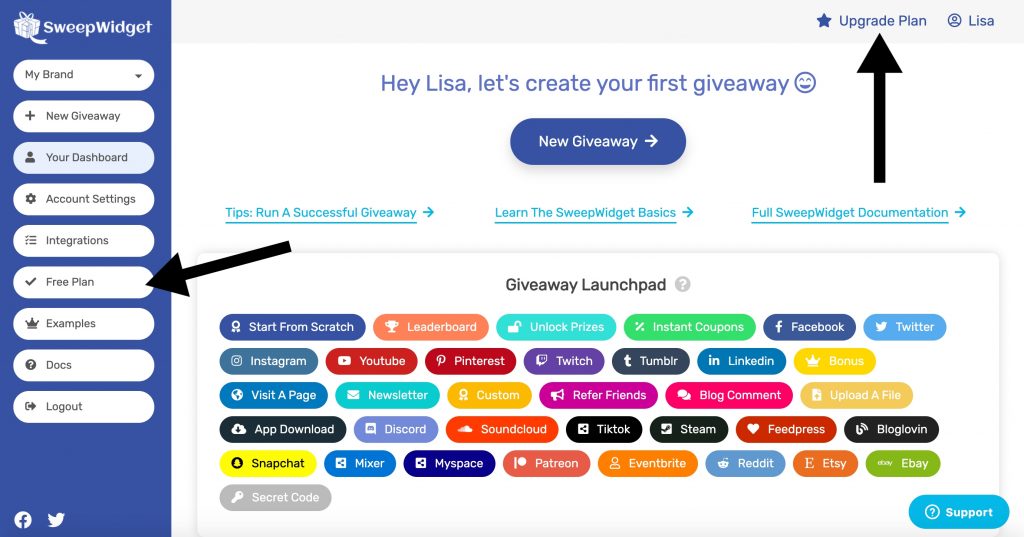 Select any plan (pro, business, premium, or enterprise).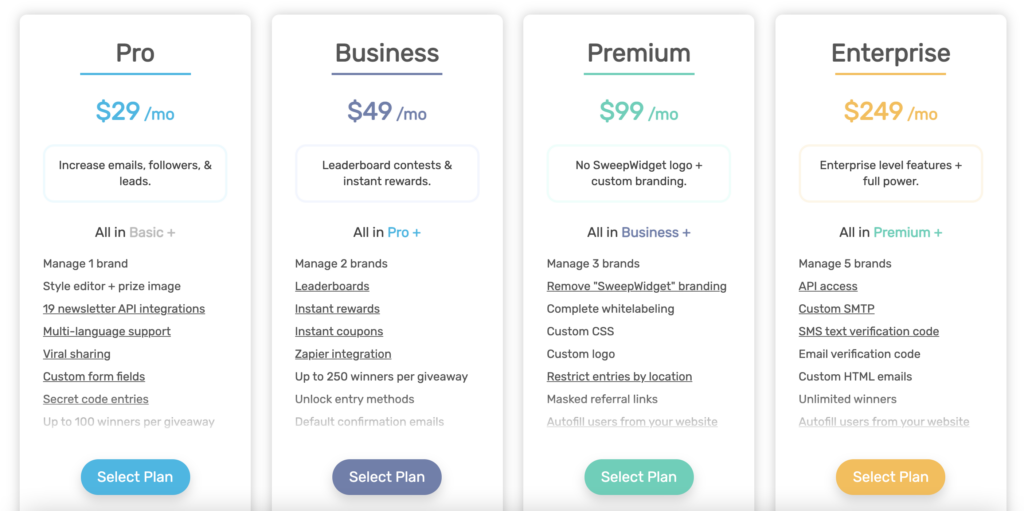 Click on the Plan that you selected from within the payment popup.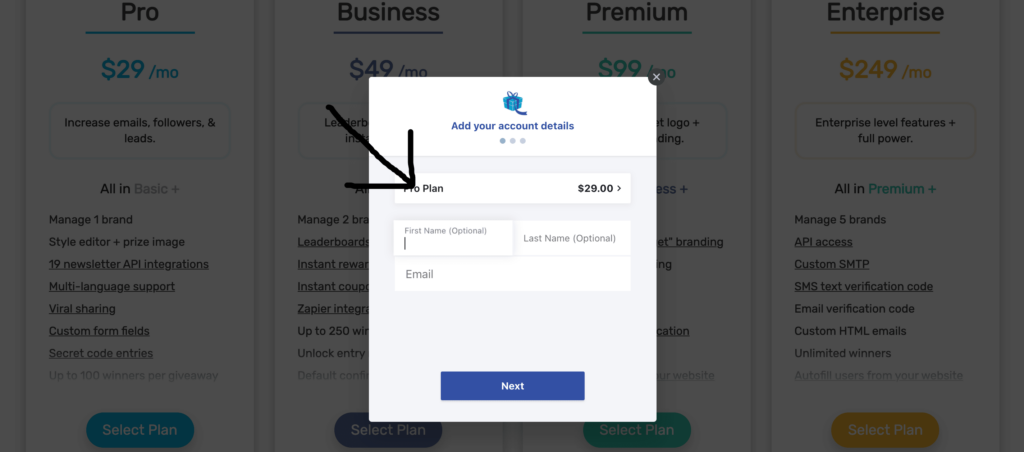 Click the Apply coupon link.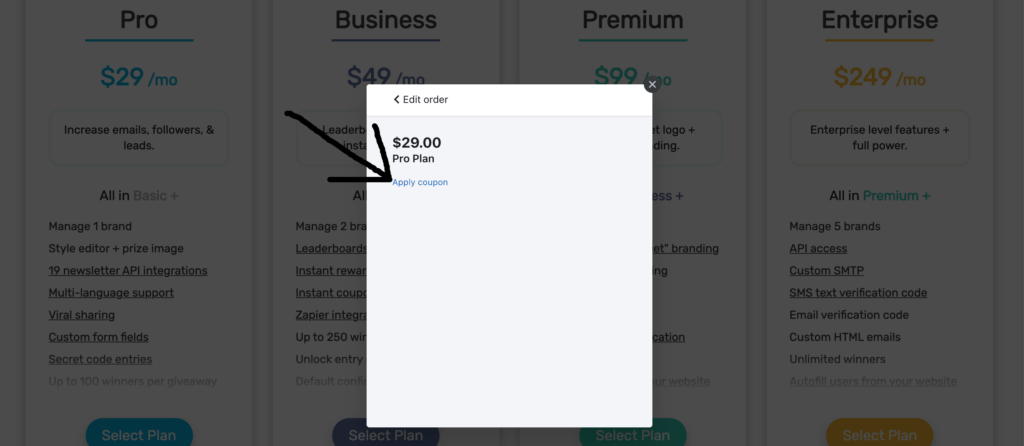 Enter your coupon code and press enter.