You can allow users to gain additional entries by referring their friends. Each user will get a unique link that they can share. When someone enters using their link, the sharer will get credit for it.
Create a viral giveaway with SweepWidget
Admin view
First, navigate to Ways Users Can Enter. Next, click the Refer-A-Friend entry method.

Next, fill in all of the required fields.
Display options
You have 2 options on how to display this entry method. First select which display method you want.

Which ways can users share your giveaway?
You can allow users to share the giveaway with the following platforms:


Facebook
Twitter
LinkedIn
Tumblr
WhatsApp
Skype
Pocket
Telegram
Email
Any other way they want! All they need to do is share the link.
As mentioned, users will receive a referral link. So, they don't have to share it on the previously mentioned platforms. They can share it anywhere they want. But, these are just some out-of-the-box solutions that will pre-fill the text / link to make it easier.
Public view
Option 1) Featured at top (more exposure):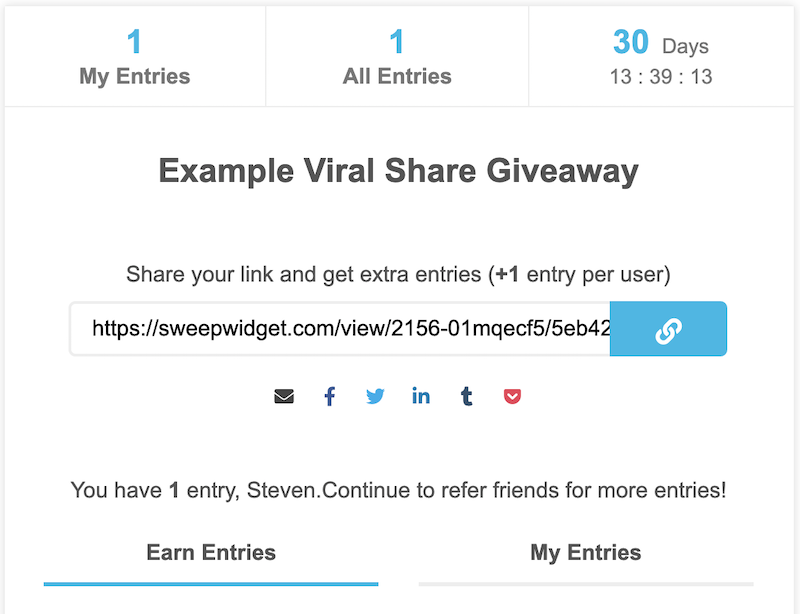 Option 2) Below with additional entry methods: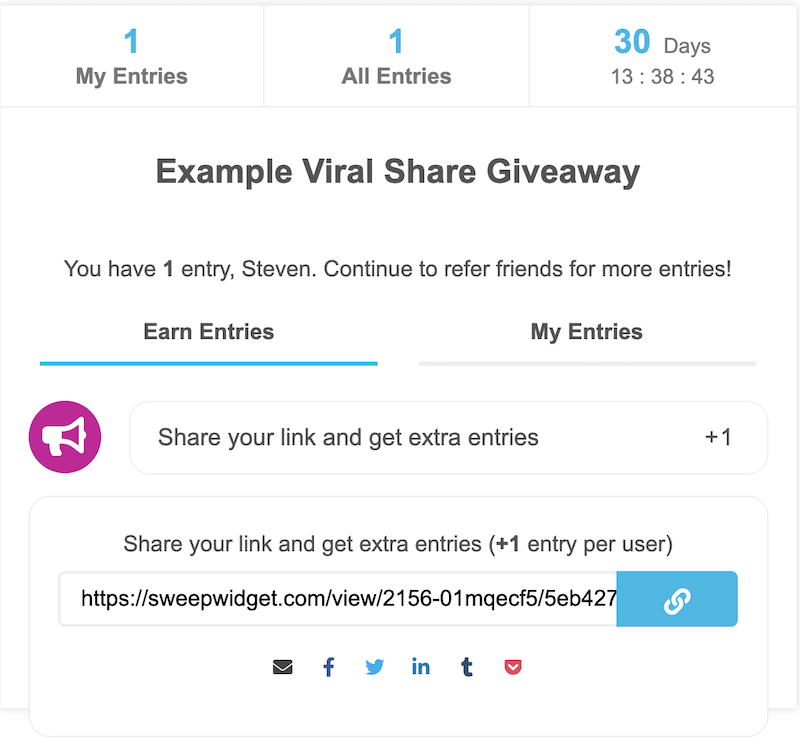 Common question we receive:
When the viral share entry method is set to "Featured at top (more exposure)", the user won't see this viral share link until they are logged into the giveaway. Admins are sometimes confused when they can't see this while logged out of the giveaway.