Learn how to reward users bonus entries for visiting your giveaway.
Admin view
Navigate to Ways Users Can Enter > Bonus.

Fill in all of the required information.

Tip: it's recommended to tick Allow daily re-entry. You can allow users to re-enter this up to every hour. This is an effective way to incentive users to keep coming back to your giveaway. Also, if the giveaway is embedded on your website, that will be more traffic for you!
Public view
All the user needs to do is click Claim Bonus Entry. It's a simple entry entry method (with no effort or skill required), but it gets the users back on your giveaway.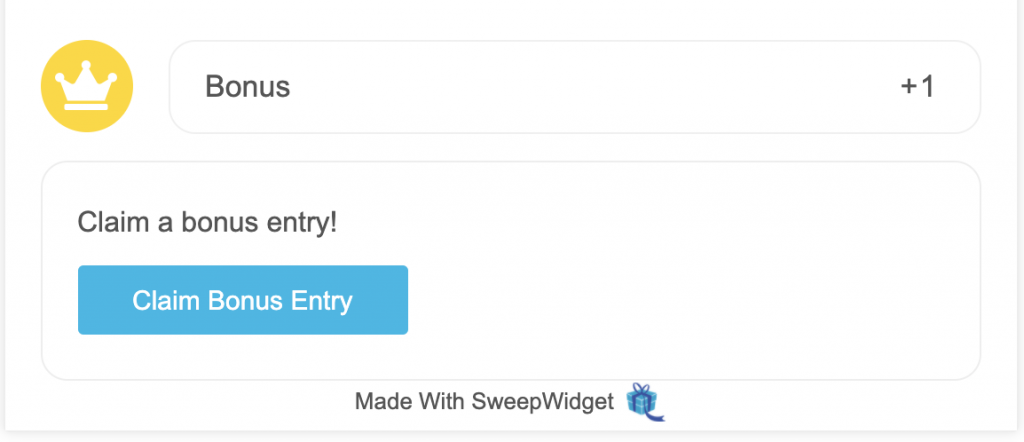 Example Bonus Entry Giveaway