With the custom CSS editor, you can edit every single element within the giveaway widget. You have complete control over every design aspect of your giveaway.
You can find the custom CSS editor in the Style & Design > Add custom CSS Code while created or editing a giveaway.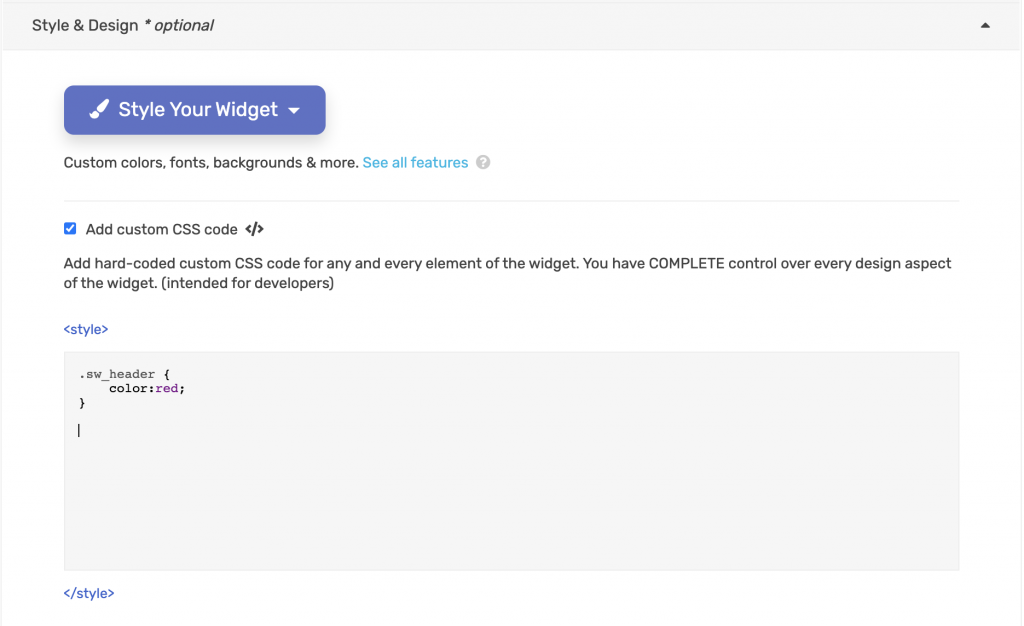 To find the necessary classes and IDs to edit, use your developer console on the browser of your choice. You can edit the style of ANY element you want.
Pro Tip: edit classes wherever you can (instead of IDs, because that's usually specific for a single entry method).