You can choose from starter templates for your giveaway. If you're looking for inspiration, we have pre-made tons of templates that will auto fill various entry methods to provide your inspiration.
Simply search and click on any template.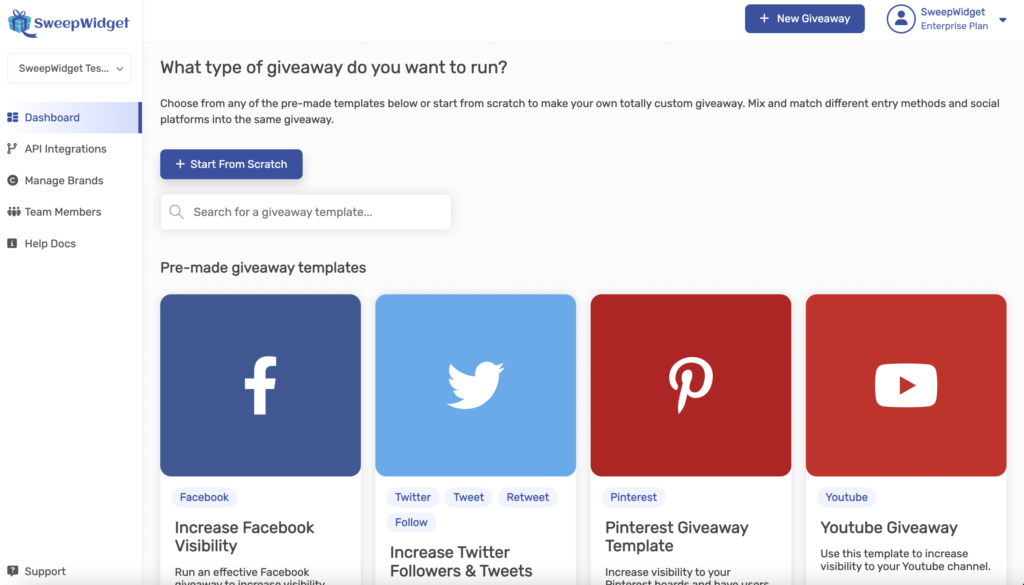 Once you choose your template, it will take you to the giveaway creation page where all of the entry methods will be pre-filled.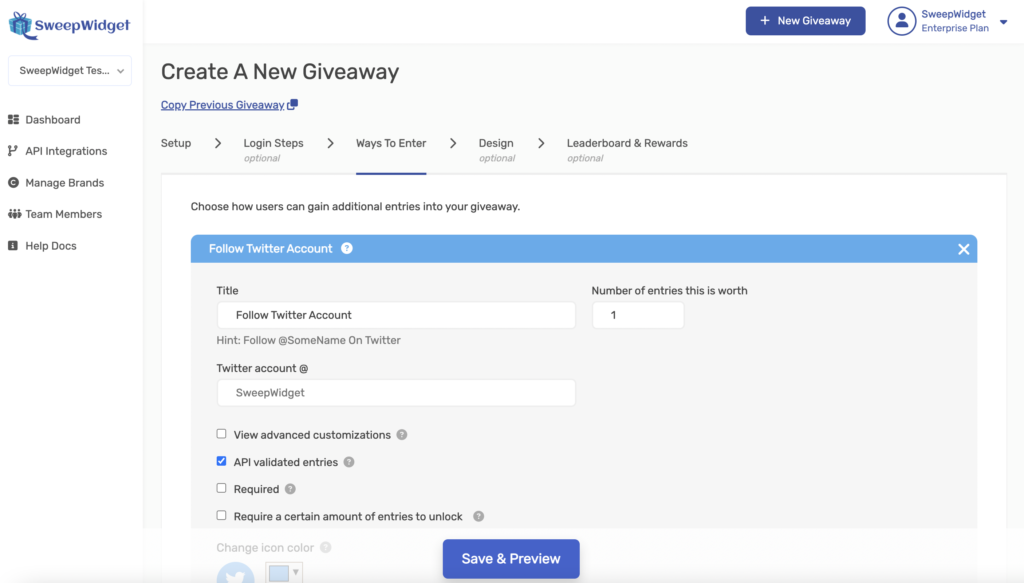 You always choose to start from scratch as well!